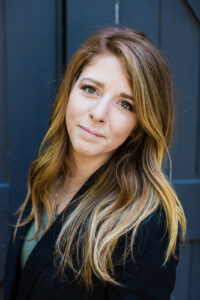 I started my hair career in 2011 and worked in a salon for a little over 7 years. In the salon I specialized in formal hair, balayage, and red's. While in the salon, I found a love for teaching and the leadership techniques involved in the day to day salon life. So, I went back to college and received my Bachelor's in Business Administration and a Hospitality Administration certification in 2018.
I recently graduated, got married, and we have decided to move back to Atlanta! We are SO excited to be planting our roots back in Atlanta.
I am obsessed with being creative and never doing the same thing twice.. hints why I love everything about hair. I found my niche in bridal hair about 6 years ago. Styling formal hair allows a stylist to be as creative as they want.. and I love that. The biggest reason I love wedding hair though, is the look on a Bride's face when you have created what she had envisioned in her head. That is priceless.
So, go ahead, send me a message, and let's grab coffee or a glass of wine and talk about your BIG day!